Located about an hour and half out east of Portland, Cannon Beach is a small coastal city with sweeping views of the Pacific Ocean.
This little city was one of my favorite spots during our Oregon road trip, and reminds me of Laguna Beach, my favorite spot at home.
---
Iconic Spots
Haystack Rock
Haystack Rock is one of Oregon's most recognizable landmarks. I've been wanting to come visit and photograph this spot for a long time now and I am glad to have caught some extraordinary sunset conditions during the one evening we were there.
Towering at 300 feet, this rock is massive. It is one thing seeing photos of this place, but seeing this place in person is when you truly realize the sheer scale of it.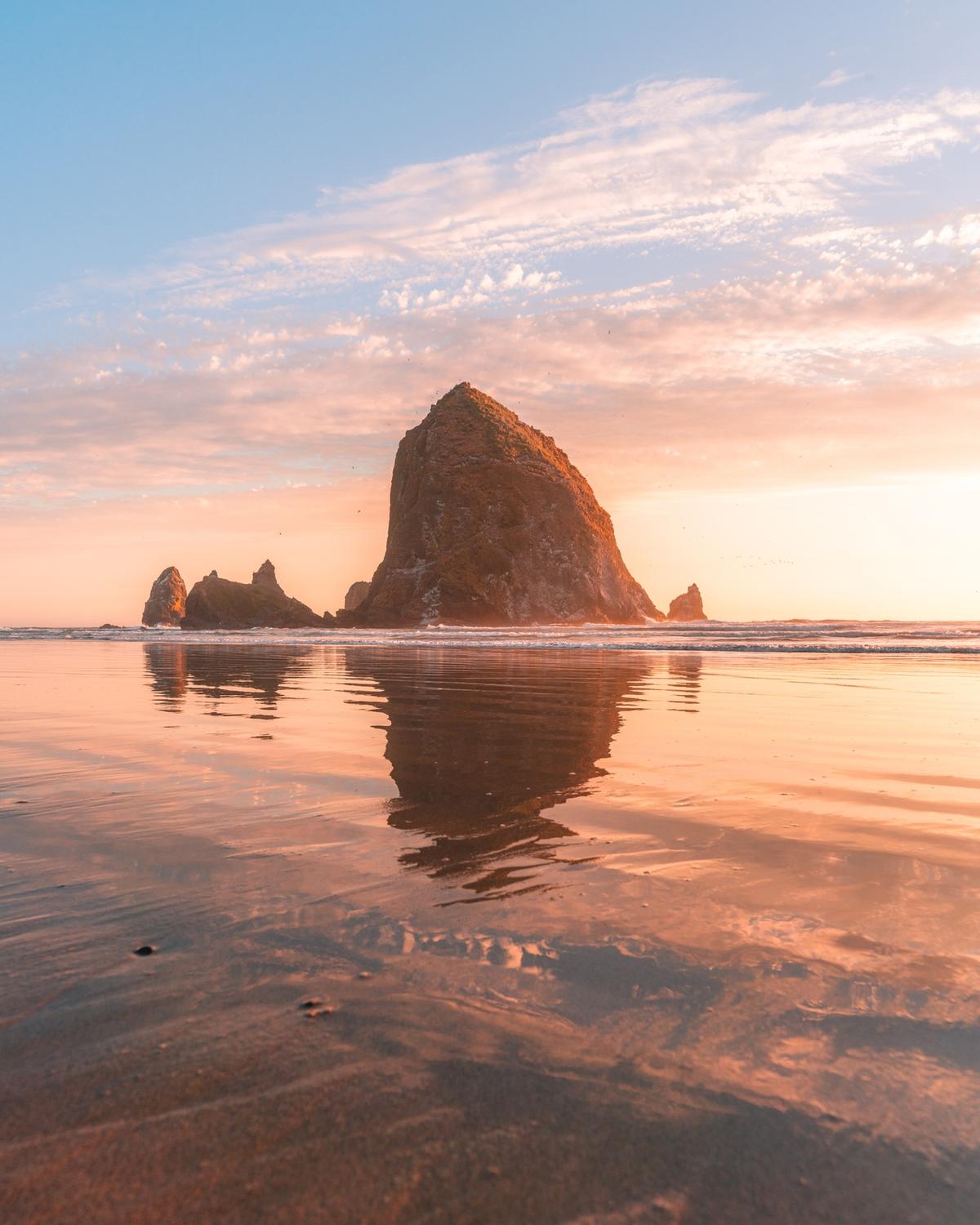 I recommend bringing just a 16-35mm, at most at 70mm, as the rock is actually pretty big even on a wide angle lens. All my shots on this blog post were shot on the 16-35mm. While I brought my 70-200mm, I did not use it at all and wish I left it at the hotel room.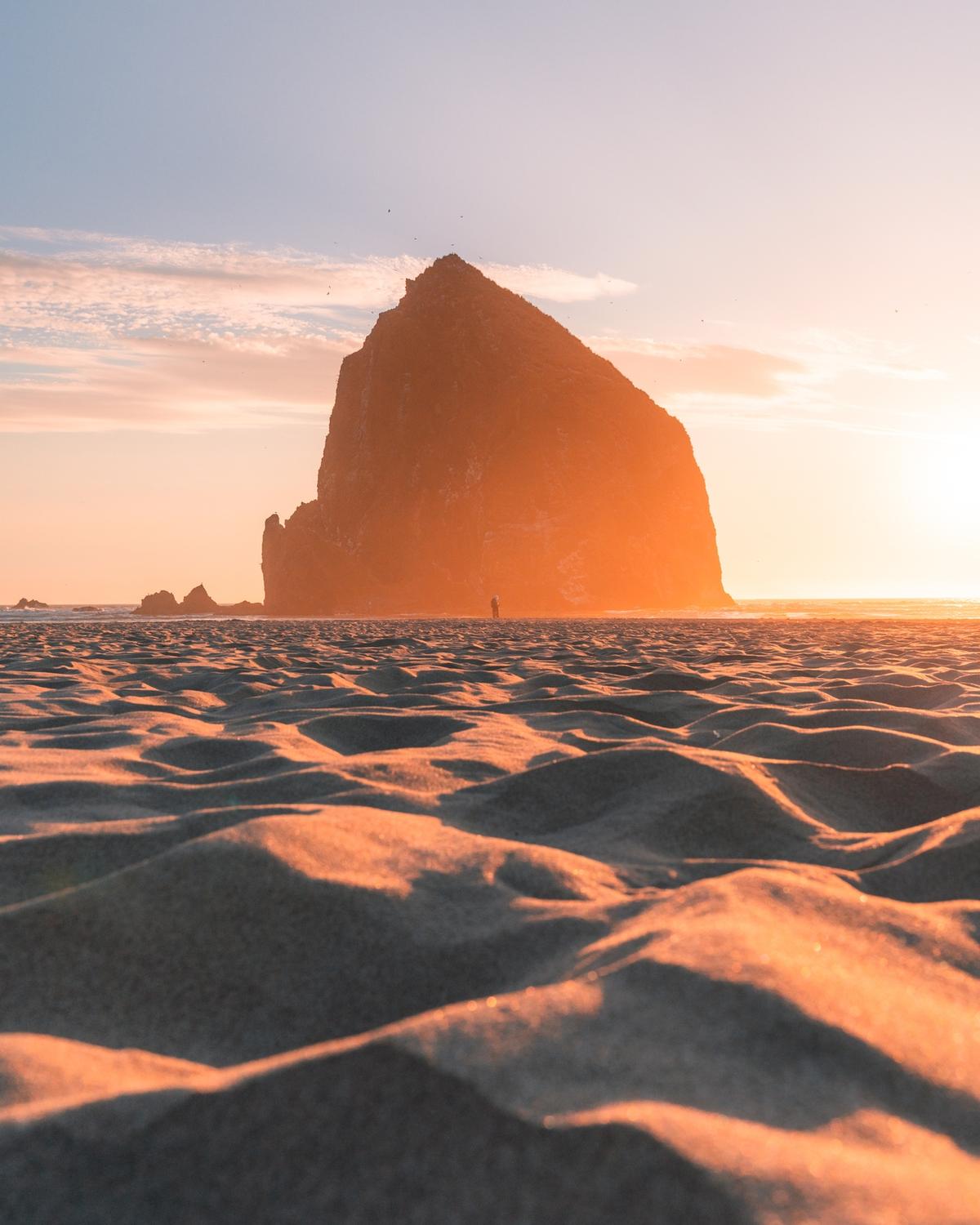 However, there are tons of seabirds on the rock as well, so if you are looking to photograph birds, then you would want to bring your telephoto.
There are a bunch of fire sites along the beach, so if you have time, I highly recommend bringing a few beach chairs, umbrella, and a beach towel during the afternoon and enjoying the beach till after dark.
Drone are prohibited close to the rock due to nesting birds and potential bird incidents as they are protective of their nests. I believe the recommended distance is 2000 feet away from the rock. I decided to leave my drone grounded and focus on enjoying and photographing it on the ground.
Tips
Sunset is the recommended time to go if you want the classic glow off the rock, and the sunset across the ocean. Beware of the crowds, especially on weekend evenings
Sunrises is also an option if you want to photograph it while it is backlit and want less crowds around
Get low and use the wet sand to add reflections to the shot
Bring less gear if you can as you will be running around the beach, and sometimes the tide creeps up and soak your gear..
Bring sandals or water shoes but beware there are no wash stations around to wash off after
Restaurants closed early so maybe grab a bite prior to sunset, or you can just ask for hot water from a restuarant and eat cup ramen in the car like us haha
Ecola State Park
While I did not get to visit this park back, I have heard this is also another great photography spot with sweeping views of the coastline. I'll definitely be back for this spot next time.
---
Updates:
September 17, 2020 - Intial post
...
Subscribe to Derek Liang
Get the latest posts delivered right to your inbox