Sedona is a magical place, surrounded with red-rock buttes, steep canyon walls and pine forests. It is about 40 minutes south of Flagstaff, AZ and a little less than 2 hours north of Phoenix, AZ.
There is so much to see here that every time I visit, I come back with more spots I want to hit the next time I go.
Below are a few of the incredible spots I've had the opportunity to experience.
---
Iconic Spots
Cathedral Rock
This is by far my favorite spot to shoot sunset in Sedona. While the hike is a little bit steep with an elevation gain of 744 feet, it is relatively short at 1.2 miles one-way (so 2.4 miles round trip). The views along the way are simply breathtaking and the view from up top at the very end is definitely worth it.
On my first trip to Sedona, we caught an incredible sunset at Cathedral Rock after a storm cleared. At first, when we arrived at the top, a storm was brewing about and it started to rain a bit.
We had thoughts about hiking back down before it got dark and the ground got slippery from the rain. However, the storm cleared shortly after and gave way to one of the craziest sunset burns I've seen in my life.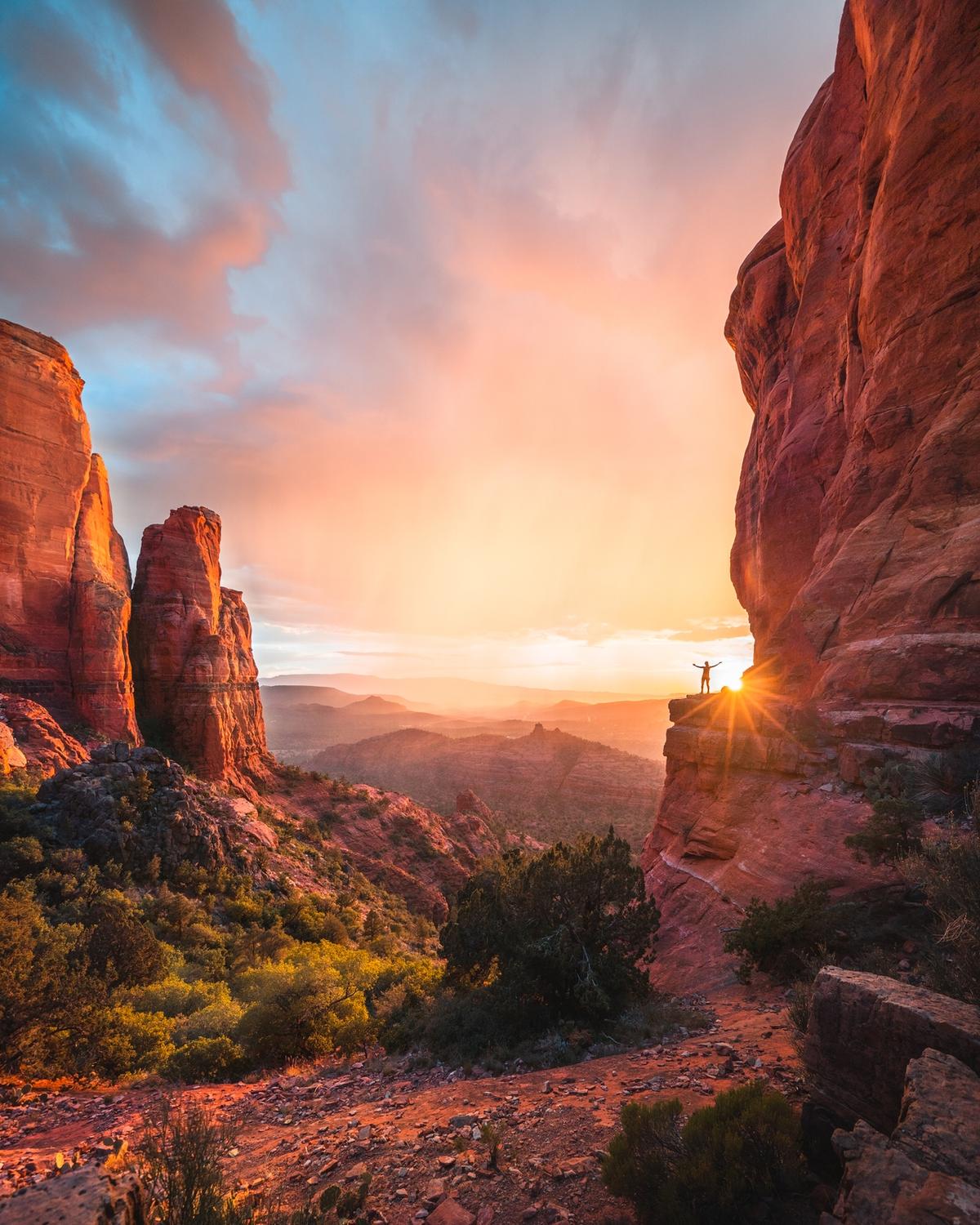 I recommend bringing a wide angle lens to this spot. I had my 16-35mm f/2.8 which was good but my 12-24mm f/4 definitely allowed me to capture more of the walls on the left side of the viewpoint and gave a greater sense of scale.
I did also bring my 70-200mm, I barely used it besides sniping a few isolated compositions of rocks far away. I'd recommend dropping that since it is a moderate hike.
We stayed up there up until the tail end of blue hour and we hiked down in the dark. We had headlamps which were extremely useful in navigating back in the dark but we did still take a few wrong turns a few times.
Devil's Bridge
Another iconic and popular spot that I'd recommend checking out if you're down for a short hike.
If you have a low clearance vehicle, you have two choices from where you can start the hike:
The first one is driving down Vultee Arch Road for a short distance. After that point, it is recommended for only 4x4 vehicles. The round trip from here is 4.6 miles.
The second is starting from the Mescal Trailhead, which is about 4.2 miles round trip.
If you have a 4x4, then continue down Vultee Arch Road and there is a 4x4 route that takes you directly to the Devil's Bridge Trailhead which makes the hike about 2 miles round trip.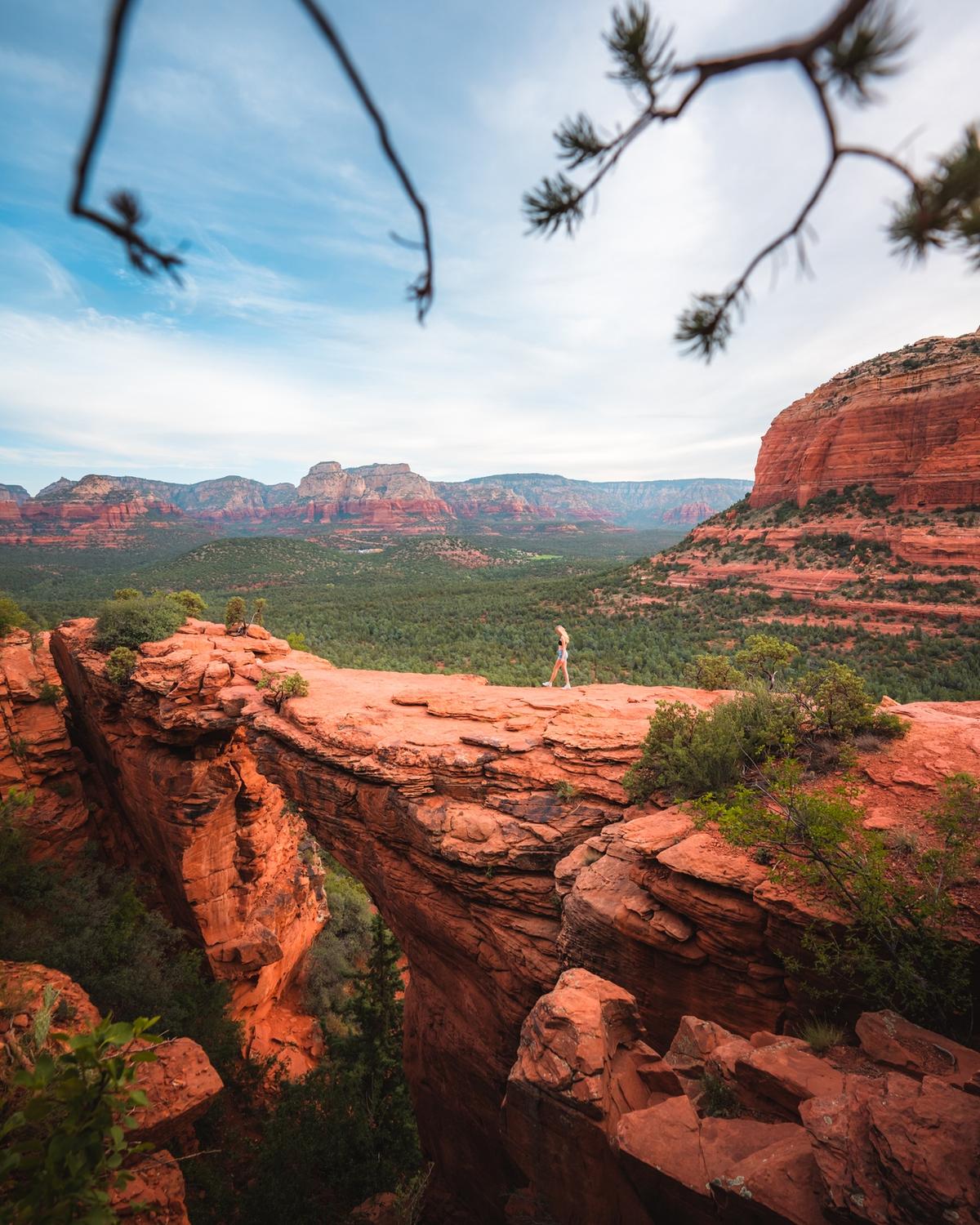 Crescent Moon Ranch
Crescent Moon Ranch sits along Oak Creek with a perfect view of Cathedral Rock in the distance. This is a popular spot for families, so expect it to be quite crowded. There is a parking fee of $11 per vehicle, otherwise you can park outside and walk in for $2 per person.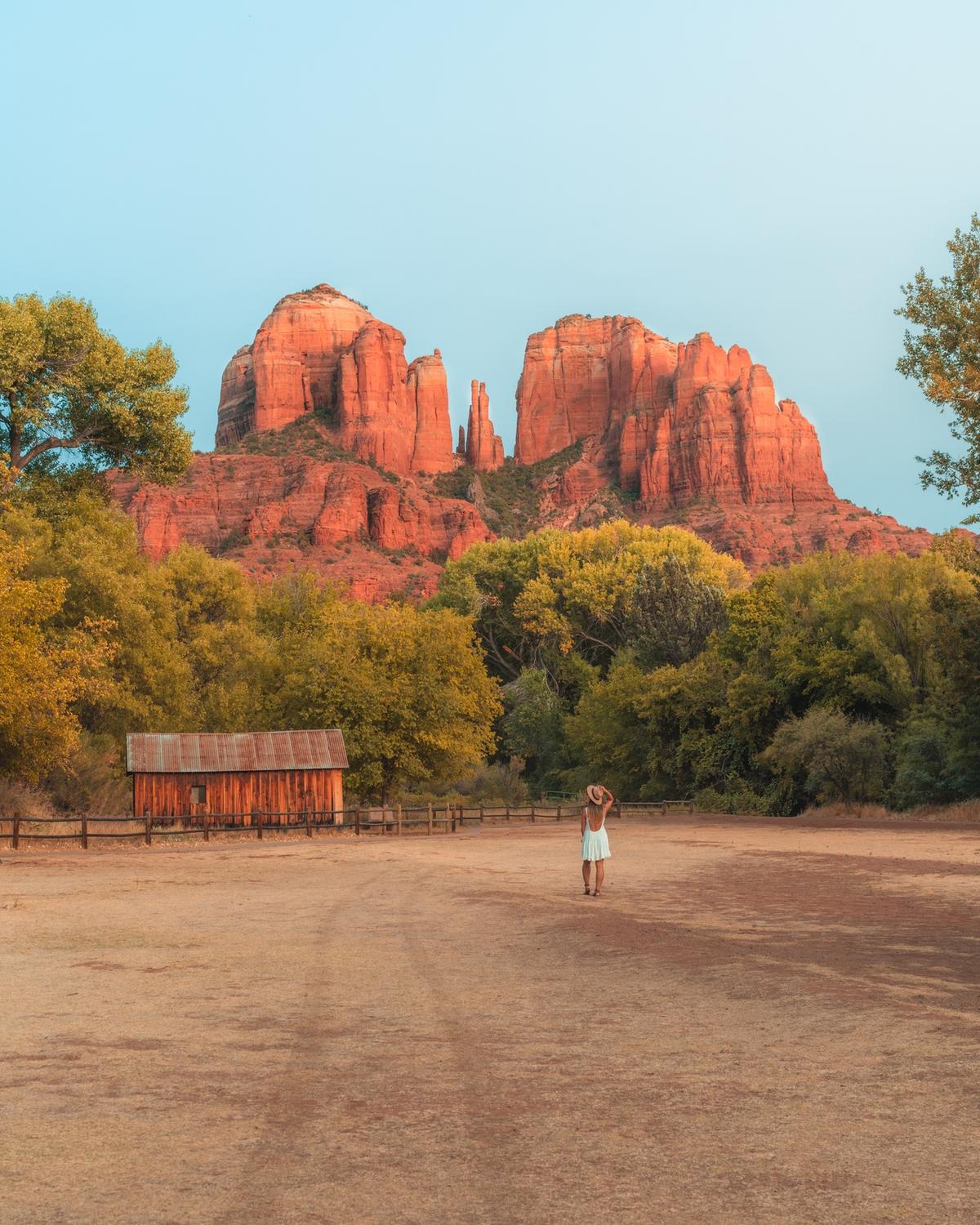 If you plan on crossing the Oak Creek to the other side, I highly recommend water shoes and being extremely careful as it can get slippery along the mossy rocks.
This is easily one of my favorite drive-up to sunset spots, and perfect to end the day after a long hike.
---
Recommendations within Sedona
Local Juicery
After a morning of exploring the red rocks of Sedona, I highly recommend taking a short break and checking out Local Juicery in town for what I can call some of the best smoothies I've had in my life. They are pricey but well worth it after soaking in the sun. Besides smoothies, they also have coffee, acai bowls, and more.
---
Updates:
September 25, 2020 - Intial post
...
Subscribe to Derek Liang
Get the latest posts delivered right to your inbox