Top Places to Catch Autumn Colors in New York
New York is definitely one of my favorite places to visit during the fall months, especially with mild weather around that time of year that make it a pleasant time to experience the fall colors.
From vast gorges filled with colorful folliage to hikes that take you edge overlooking lakes lined with folliage to bustling city streets of Manhattan, New York has a diverse scenery that offers so much to see and photograph.
Below are a few of my favorite spots in New York to catch the Autumn colors.
---
Upstate New York
Hawk's Nest in the Catskills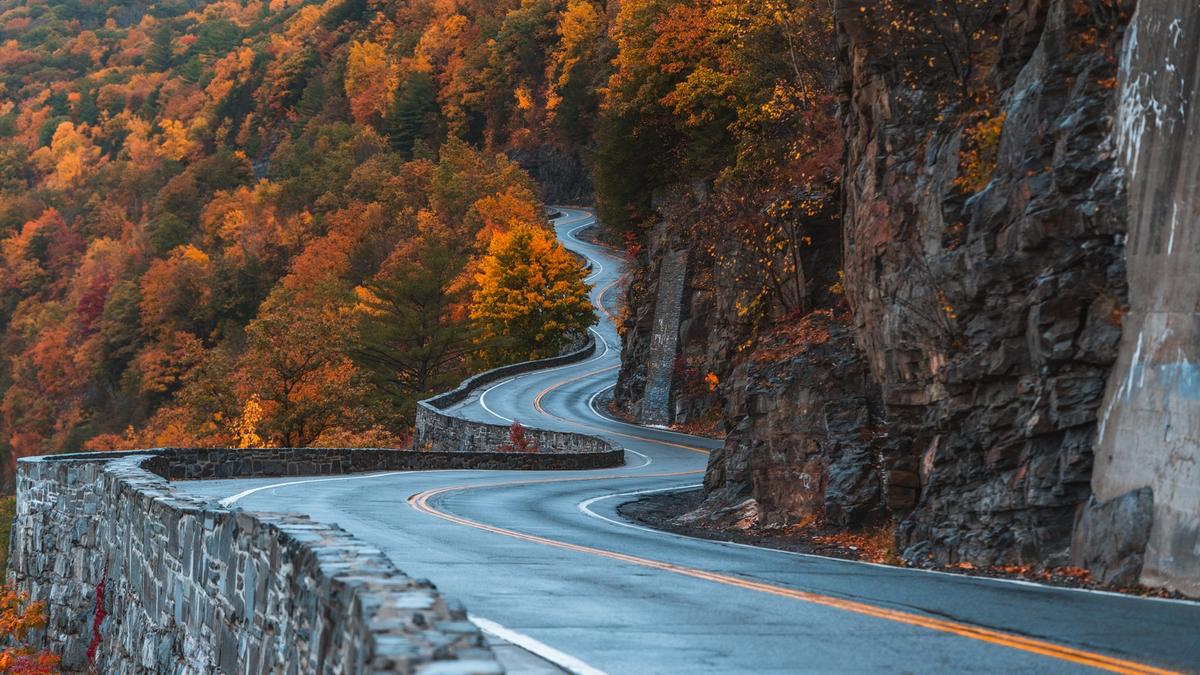 This windy road is definitely a fun composition to capture where the roads and sides form leading lines into the shot.
Sunset is great for lighting as it is sidelit and isn't blocked by the mountains like during sunrise. However, expect some crowds and cars parked on the side of the road.
As a photographer, I preferred shooting at sunrise since there were no cars parked, less tourists in the frame, and fewer cars on the road - though this is pretty well trafficked road, so even in the early mornings, there were still cars.
About 2 hours away, this is one of the few places that can easily be a day trip when coming from Manhattan.
Adirondacks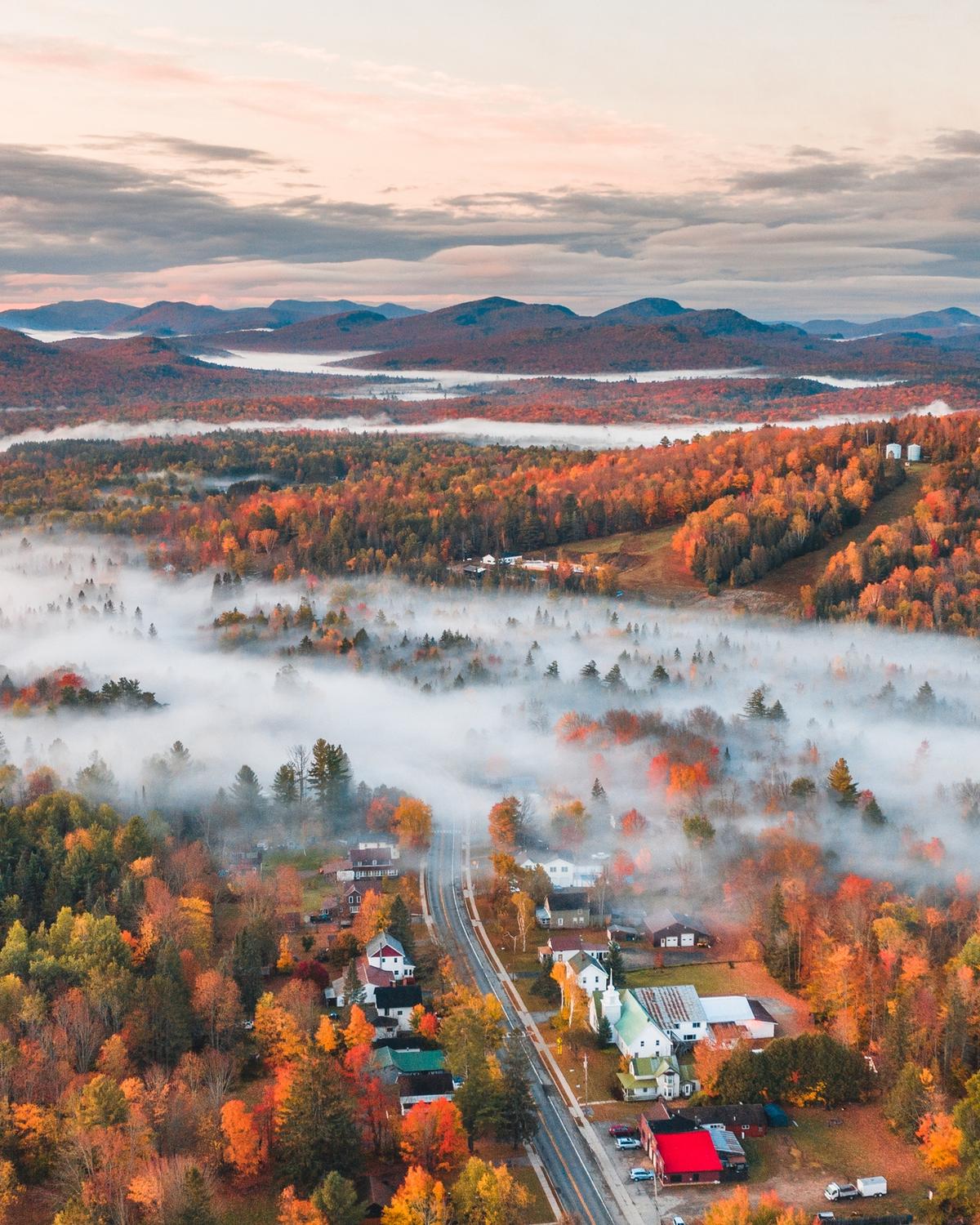 Further north in New York, we arrive in the Adirondacks where peak colors arrive much sooner due to high elevation. I was able to spend a weekend up here and definitely wish I had stayed longer to explore the cities up here.
Indian Head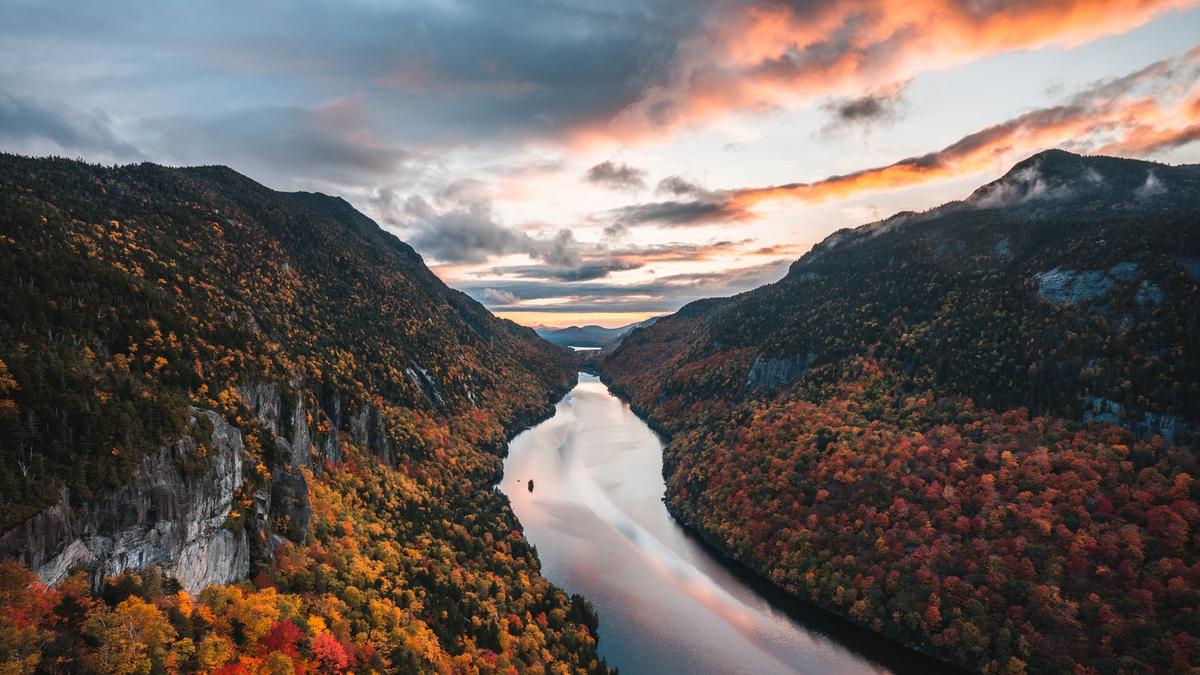 By far one of my favorite hikes up in the Adirondacks, the viewpoint at the very end is definitely worth hiking up 2000 feet elevation gain and 11 miles roundtrip.
Parking can be quite difficult, especially on the weekends and during peak folliage. It took us about 30 minutes to find parking.
The trail is quite heavily trafficked, so it is hard to get lost since the trail is well marked. I recommend waterproof hiking boots as the trail does get muddy, especially after it has rained.
Lake Placid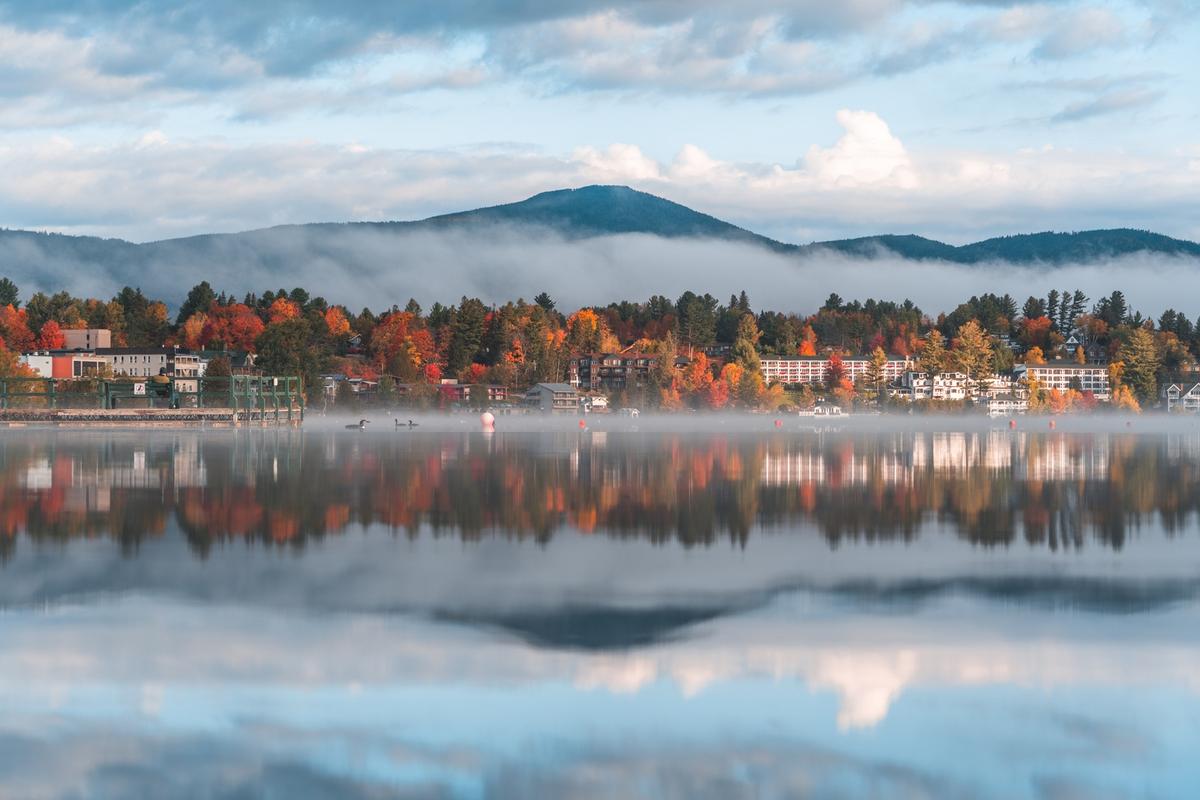 This little picterisque lake town is worth a stop by, or even a night stay if you have time. I definitely want to spend more time here next time.
I recommend getting up early and walking around the lake for some early morning reflections before stopping by Coffee Bar for some fresh morning coffee and sweeping views of Mirror Lake.
For dinner, I recommend Top Of The Park where they serve some of the best tapas (small plates) I've ever had. It is a little pricey though, but in my opinion definitely worth the experience in trying high quality locally source food.
Finger Lakes / Ithaca
The Finger Lakes Region located in northeastern New York has some of the most beautiful waterfall river landscapes I've ever seen.
When in Ithaca, I highly recommend checking out the Ithaca Farmers Market. When we went, it was only open on Saturday morning and had a line to ensure social distancing due to COVID-19.
Nonetheless, it was an awesome experience trying local food such as fresh cider and cider donuts.
Taughannock Falls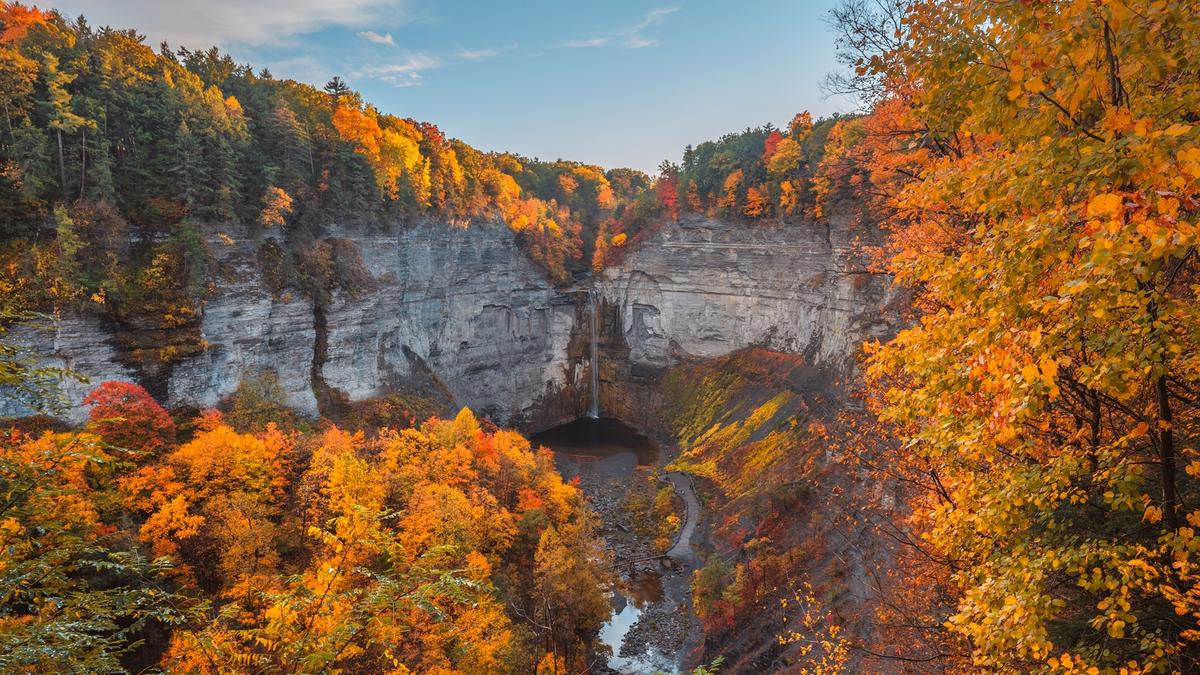 Right off the road, this viewpoint is easily accessible which is awesome but also makes it quite popular. We were able to visit for both sunset and sunrise.
I highly recommend coming here for sunrise on a weekday if you want a better chance at capturing photos from the stairs without people.
There is an alternate parking lot further below that lets you park and walk to the base of the falls.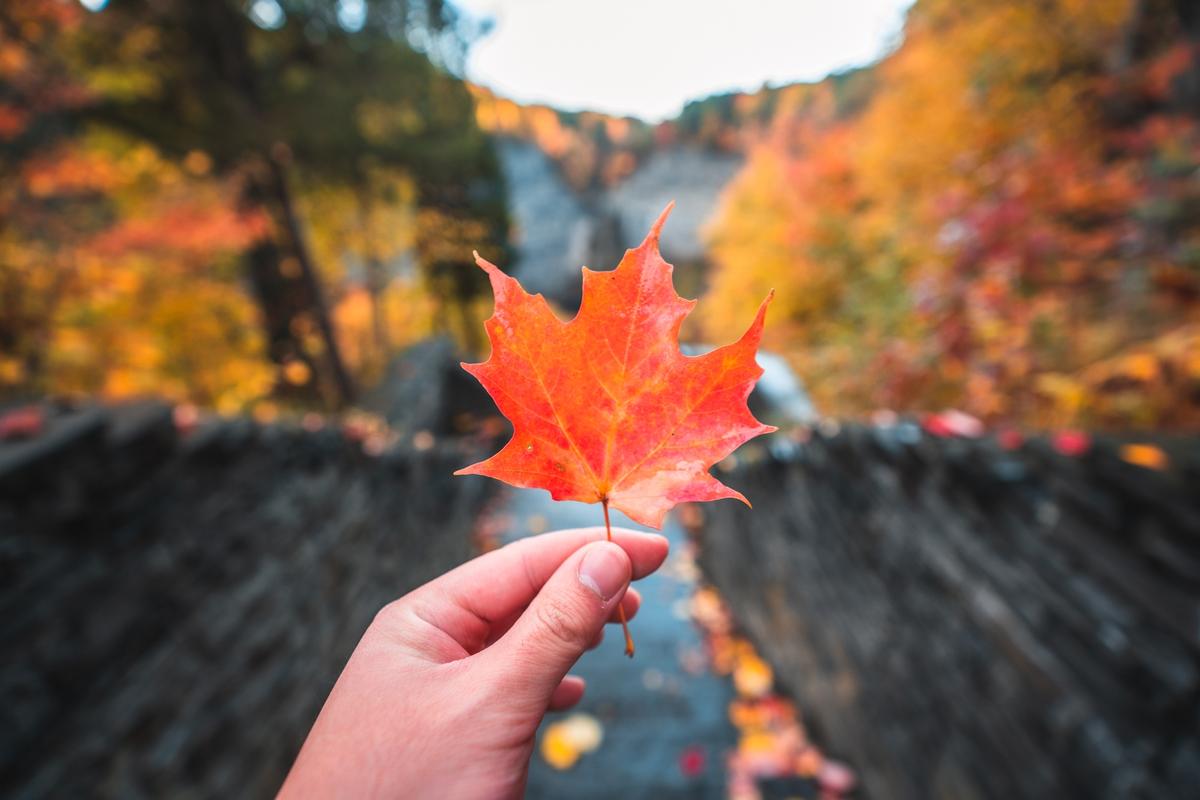 Watkins Glen State Park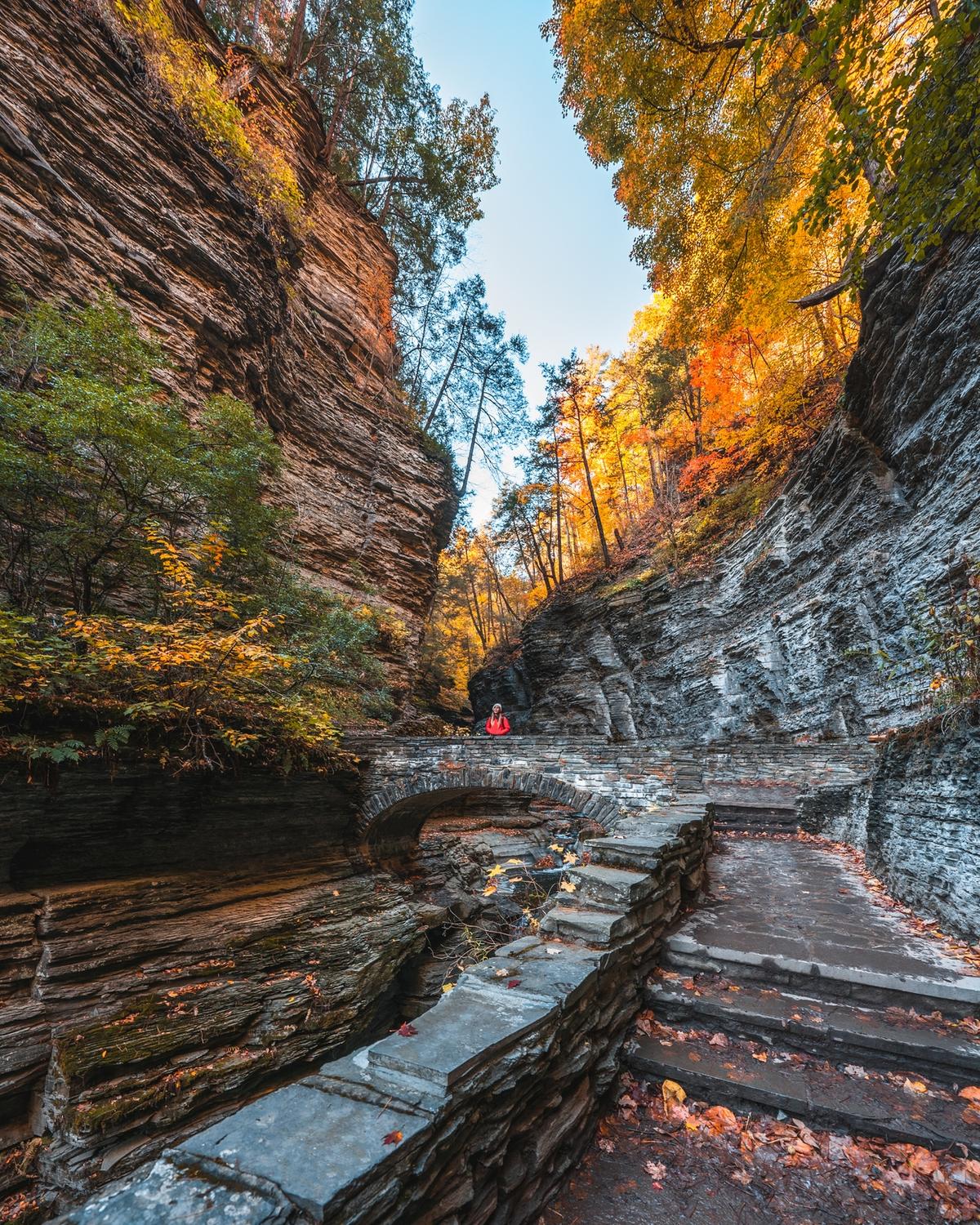 There are multiple entrances to this park. We went with the entrance that starts in town which seems to be the easiest and not surprisingly the busiest one as well.
Walking down the Gorge Trail, there were endless photo opportunities to capture the unique gorge landscape along the Glen Creek.
We went on a weekend morning and it was very packed as expected. Using long exposure and photo blending, I was able to clean up the people from my photos.
Letchworth State Park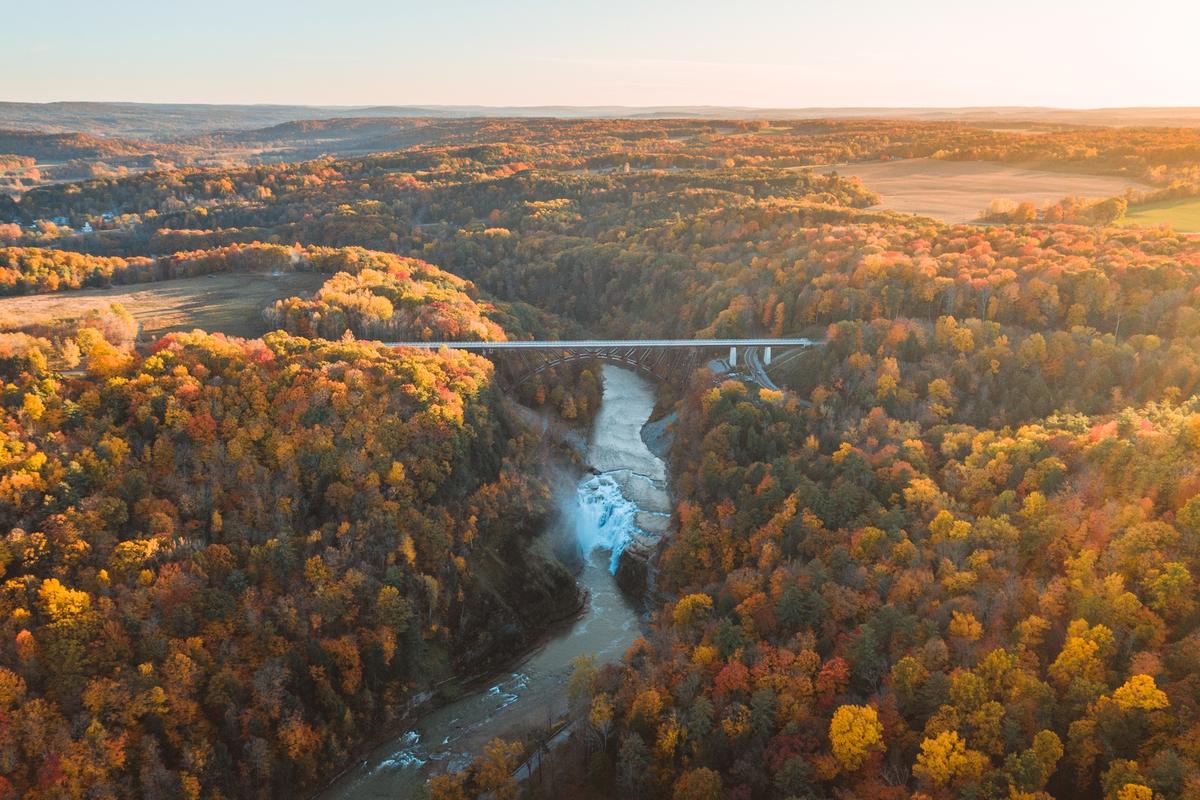 Letchworth State Park is known as the "Grand Canyon of the East" and it is even more fascinating during the Autumn when leaves change colors. The park is about 17 miles long and follows along the Genesee River which flows through the gorge over three waterfalls within the park.
Please note: Drone operation is not allowed without a permit issued from the park office 10 days in advance. Contact the Park Office for more information.
Manhattan, New York
Manhattan is one of the last places to peak in fall colors since it is low in elevation and more east. It is definitely one of my favorite places to see during the Autumn since there are such diverse scenes that incorporate Autumn colors into the city streets and the more naturey scenes such as in Central Park.
Central Park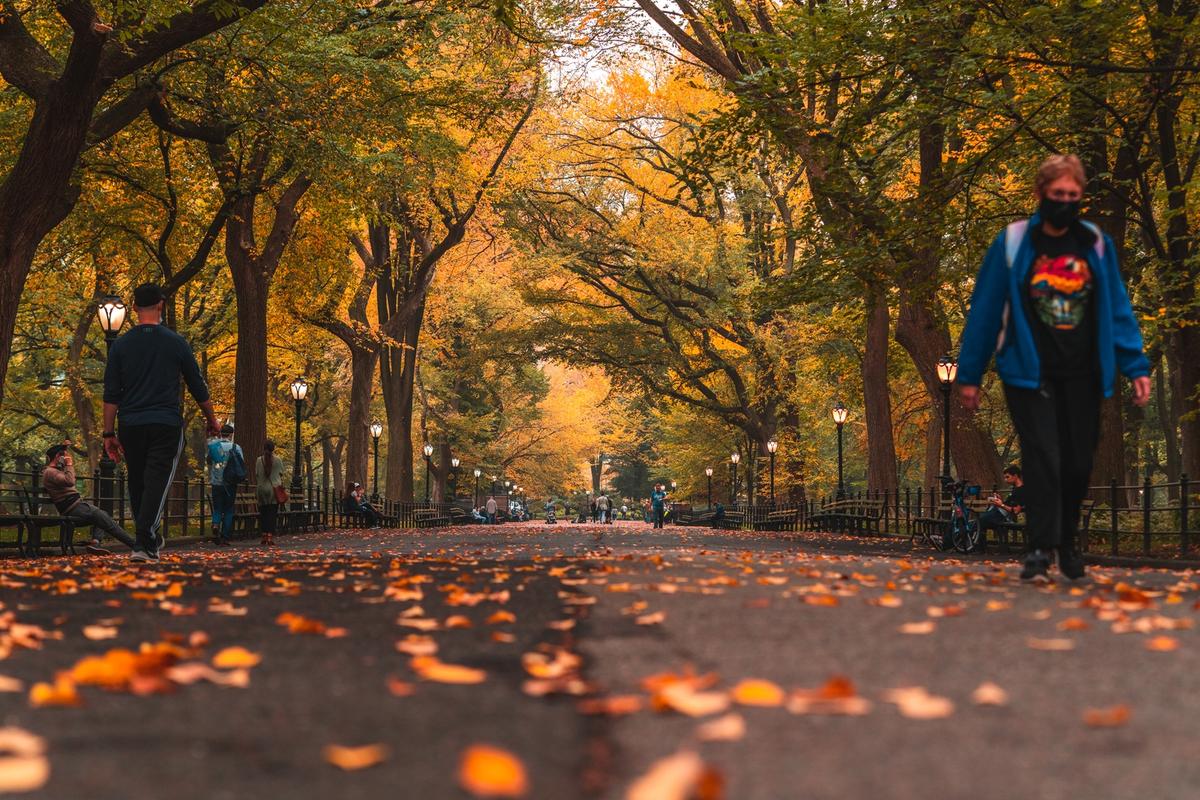 There is nothing quite like seeing Autumn folliage while walking around the famed Central Park. While there are plenty of places to shoot colors here since it is afterall a park full of trees, one of my favorite spots to shoot here is the Mall where it is a straight path lined with trees and benches off to the side.
Conclusion
New York in the fall is full of photography opportunities and in my opinion, the perfect time to visit right before the cold weather comes around.
If you would like to see more of my posts on fall folliage in the East Coast, check out my tag on East Coast Autumn Colors!
---
Updates:
October 31, 2020 - Intial post, experiences from October 2020
...
Subscribe to Derek Liang
Get the latest posts delivered right to your inbox